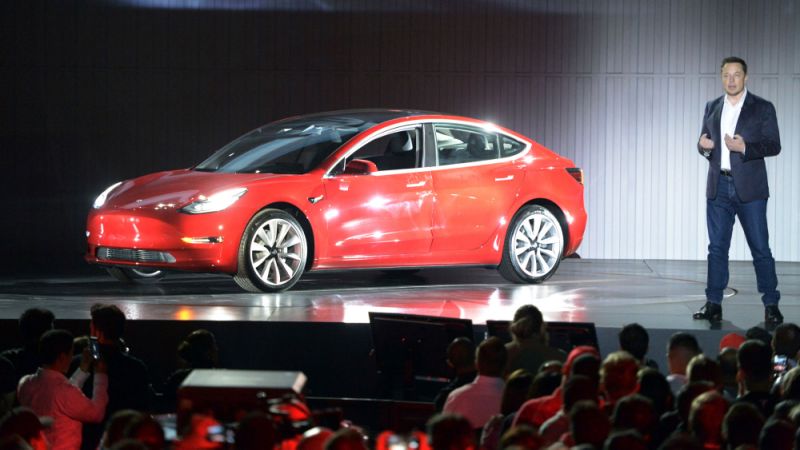 Case Study: Tesla Motors Strategy
Tesla Motors' Strategy to Revolutionize
the Global Automotive Industry
Tesla Motors began shipping its much-awaited sig­nature Model S sedan in June 2012 and delivered 2,650 vehicles to customers by year-end. The Model S was a fully electric, four-door, five-passenger luxury sedan with an all-glass panoramic roof, high-definition backup camera, a 17-inch touchscreen that controlled most of the car's functions, keyless entry, xenon headlights, dual USB ports, tire pressure mon­itoring, and numerous other features that were stan­dard in most luxury vehicles. Fold-down second row seats were standard on the Model S; however, buyers had (he option of ordering a third seating row with two rear-facing child seats, thus providing seating for five adults and two children. The Model S had a base price of $76,000-$106,000 (depending on which power train buyers selected) and, when equipped with options frequently selected by customers, car­ried a retail sticker price ranging from $95,000 to as much as $130,000. Tesla delivered 22,477 Model S vehicles to customers in 2013, 31,655 Model S vehicles in 2014, and reached its production target of 35,000 Model S vehicles in 2014.
The Model S was the most-awarded car of 2013. including Motor Trend's 2013 Car of the Year award and Automobile magazine's 2013 Car of the Year award. The National Highway Traffic Safety Admin­istration (NHTSA) in 2013 and 2014 awarded the Tesla Model S a 5-star safety rating, both overall and in every subcategory (a score achieved by approxi­mately 1 percent of all cars tested by the NHTSA) and an overall Vehicle Safety Score of 5.4 stars, the highest of any vehicle ever tested. Of all vehi­cles tested, including every major make and model approved for sale in the United States, the Model S set a new record for the lowest likelihood of injury to occupants in front, side, rear, and rollover acci­dents. Consumer Reports gave the Model S a score of 99 out of 100 points in 2013,2014, and 2015, say­ing it was "better than anything we've ever tested."
Shipments of Tesla's Model X, a seven-passenger crossover SUV with "falcon-wing" rear doors that provided easy access to third-row seats and was priced slightly above the Model S, began in the sec­ond half of 2015. In early 2016, Tesla was in the final stages of completing its design of an entry-level electric vehicle (referred to as the Model 3) lhal was expected to have a retail sticker price of $35,000 to $40,000. Production start-up and shipments of the Model 3 were scheduled to begin in the last half of 2016, with deliveries to customers beginning in late 2016 or early 2017.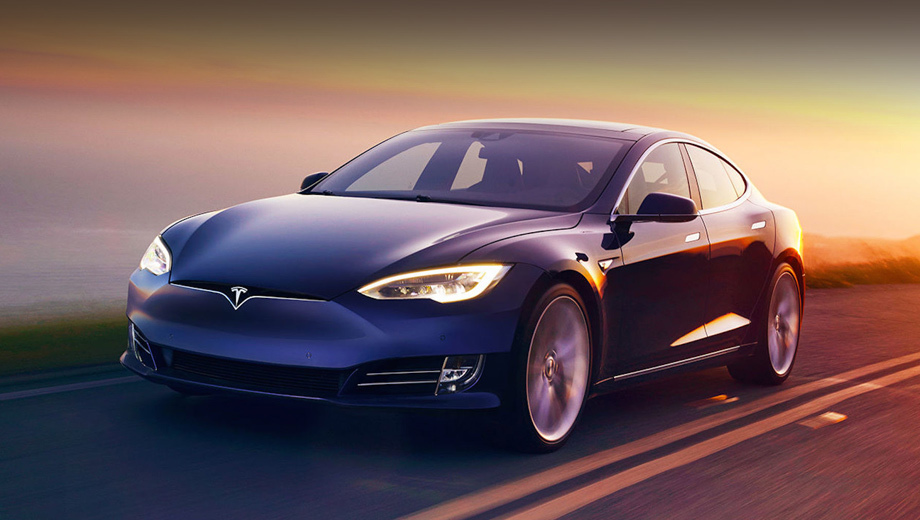 Elon Musk, Tesla's current chairman and CEO, had a ground-breaking strategic vision for Tesla Motors: bring a full range of affordable electric-powered vehicles to market, become the world's foremost manufacturer of premium-quality, high-performance electric vehicles; convince motor vehicle owners worldwide that electric-powered motor vehicles were an appealing alternative to gasoline-powered vehicles; and thereby acceler­ate the world's transition from carbon-producing, gasoline-powered motor vehicles to zero emission electric vehicles. Musk's near-term strategic objec­tive was for Tesla to achieve sales of about 500,000 electric vehicles annually by year-end 2020. Longer term, Musk's str ategic intent was for Tesla to be the world's biggest and most highly regarded producer of electric-powered motor vehicles, dramatically increasing the share of electric vehicles on roads across the world and causing global use of gasoline-powered motor vehicles to fall into permanent long-term decline. At its core, therefore, Tesla's strategy was aimed squarely at utilizing the company's bat­tery and electric drivetrain technology to disrupt the world automotive industry in ways that were sweep­ing and transformative. If Tesla's strategy proved to be as successful as Elon Musk believed it would be, industry observers expected that the Tesla's competitive position and market standing vis-a-vis the world's best-known automotive manufacturers would be vastly stronger in 2025 than it was in 2016…..(c)
Case Study Guidelines
Tesla Motors CEO Elon Musk has employed you as a consultant to assess the company's overall situation and recommend a set of actions to improve the company's future prospects.
• Outline what you see as Tesla's strategic vision and current and future strategic initiatives
• What are the pros and cons of Tesla Motors' overall strategy?
• Provide an evaluation of Tesla's financial and business performance as shown in case Exhibit 1 and Exhibit 2.
• What is your outlook for Tesla's future performance and its prospects for revolutionizing the global automotive industry's use of gasoline-powered engines versus battery – powered engines?
• What current and possible future strategic initiatives do you think Tesla should pursue and why?
You are required to provide a 10-page report outlining your analysis and recommendations. Your written report should provide specific responses to each of the questions raised above. Your grade on the written report will be based on these factors:
1. Evidence of understanding of the key problems/strategic issues in the 'consultant brief' questions – 10%.
2. Use of appropriate analytical tools techniques, including the use of charts and tables where appropriate. You are expected to demonstrate that you can use the tools and techniques of strategic analysis presented in the chapters. Both breadth and depth of analysis will be evaluated – 30%.
3. Presenting realistic, workable, well – supported recommendations for action – 20%.
4. Use of good communication skills – failure to use good grammar, spelling, and other written communication skills will result in a full one – letter grade reduction – 25%.
5. Evidence of adequate preparation, pride of workmanship, and display of professional attitude and approach – 15%.
NOTE! AEssay Team of professional writers have already completed this assignment. We are ready to help You with it. Please use the coupon code AE-FB-2018-15 to get a discount if You order till the end of 2018 or contact our support to get a new one.