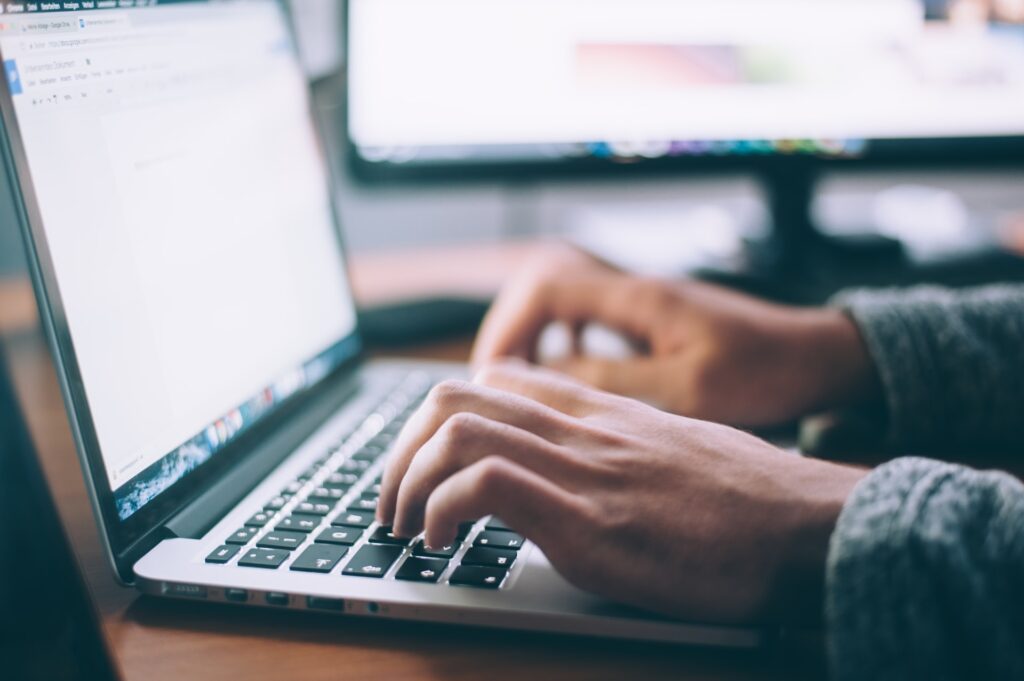 Editing & Proofreading Service
Essay editing is a demanding and time-consuming task. At the same time, it is not a good idea to submit your college written assignment without proofreading. You need to be sure that the essay has no grammar and stylistic errors, is readable and understandable, contains no plagiarized content, and has an impressive and clear structure. Usually, MS Word proofreading functions are not enough to complete these tasks.
Often, students do not trust academic writing companies because their writers have never attended their classes and do not know what their professors really want from them. So, they write their papers on their own.
However, to get an A-grade, polishing is usually required, which is time-consuming. Professional editing and proofreading services offered are what can help you make your essay outstanding. Here is the range of issues which can be covered during the editing of the paper:
Content
Ensure full coverage of the project information/fulfillment of all assignment requirements;
Ensure introduction has a hook to catch the audience's attention;
Ensure the introduction paragraph ends with a properly polished thesis statement or a clearly stated research purpose;
Pose a qualitative research question that is clearly stated/ defined with a central idea, participants/sample, and research setting;
Correct the methodology section to make it correspond:

Experiments:

Clearly explains the methodology, step by step with all the details including time and amounts;
All variables are clearly identified including test and control group(s), and at least 3 fixed variables are listed;
Addresses ethical concerns if any.

Surveys:

Attaches a well-constructed survey with the required minimum number of questions targeting all variables identified;
All variables (sample, sample size) are clearly listed;
Ethical concerns are addressed (if any) and attaches a well-constructed consent form.

Polish data representation, so that it provides a substantial amount of data and data is represented in tables, graphs, and/or diagrams and using statistics. Graphs and tables are fully labeled (including titles, axis, and units)
Make the body of the text provide a suitable level of detail, which is at all times consistent with the central idea of the paper;
Make the flow of thought sound professional, coherent, and cohesive;
Present the information accurately.
Research-Related Content
The title relates the independent to the dependent variable or the factors being tested;
A strong testable hypothesis statement is developed: with clearly stated independent and dependent variables and formulated in the correct format;
Data is interpreted accurately, precisely, and clearly;
Findings are fully explained and supported with a substantial amount of numbers and data;
Detailed conclusions are reached from the evidence offered. The essential information is accurate and complete.
Organization of the Essay
The essay's structure is logical and clear;
The ideas are well-organized and presented in a highly effective order;
The text is completely logical and easy to follow, with appropriate headings/ sections/ paragraphs/ thesis statements/ statement of purpose and topic sentences (where relevant);
Correct use of topical sentences at the beginning of each body paragraph;
The text concludes by effectively situating the described phenomenon in a broader context; the required measures to be taken are listed and/or recommendations are made.
Style and Tone
A very good range of compound and complex sentences, and simple and complex phrases;
There are no fragments or run-ons;
Tone and style appropriate throughout;
A very good range of appropriate vocabulary;
Effective and accurate use of lexical cohesion and connectors.
Grammar, Spelling, and Syntax Correctness
No spelling errors or incorrect word choice;
No typos;
Correct use of professional vocabulary;
No errors in punctuation, grammar, or capitalization;
Correct use of quotation marks and italics for titles;
Correct punctuation in in-text referencing.
Document Formatting
Properly formatted title page;
Headers and footers are correctly formatted;
Properly formatted Table of Contents and headings;
Same font(s) and font size throughout the paper;
Correct paragraph alignment and first-line indentation;
Correct /same spaces between the lines and between the paragraphs;
Fixing bullet and numbered lists;
Checking/fixing margin size on all 4 sides;
Removing double spaces and other formatting typos;
Formatting captions for tables, graphs, figures, pictures, etc.;
Change section layouts whenever necessary;
Fix print layout whenever necessary;
Overall consistency in formatting.
Referencing
Ensure that referencing in the paper corresponds to the referencing style mentioned in the assignment requirements (e.g. APA, MLA, Chicago, Harvard, IEEE, etc.);
Ensuring that the minimum number of relevant research-based sources are gathered according to the assignment requirements;
Adding a sufficient number of in-text references to relevant theory;
Adding references to supporting evidence for argumentative claims and arguable statements;
Accurate documenting of all visual information, charts, and graphs;
Formatting the list of sources (bibliography section) correctly;
Creating / fixing the notes section if necessary.
Ensuring Zero Plagiarism
Checking the text with plagiarism-detection tools;
Rephrasing/rewording text pieces which match with online sources and databases;
Ensuring the same writing style throughout the paper;
Linking paragraphs, which were rewritten based on different sources, in such a way that they constitute single coherent writing.
Professional editing and proofreading allow students to have their essays, paper, or thesis writing flow smoothly, show a deep understanding of the topic, and be free of grammar and punctuation mistakes as well as saves their own time for other tasks of higher priority. You can proceed with your academic career while being on time with the most complicated tasks. High-quality writing will grant you high scores and an excellent reputation.
Even the shortest and the simplest essays require proofreading. A well-edited and well-formatted, clearly written smooth flow of thoughts will always gain the reader's interest.
AEssay Team is available 24/7 to help you polish and format your paper as well as avoid plagiarism! Please note: By ordering an Editing/Proofreading service by our company you can save money as compared to ordering papers written from scratch.
Source: AEssay Team