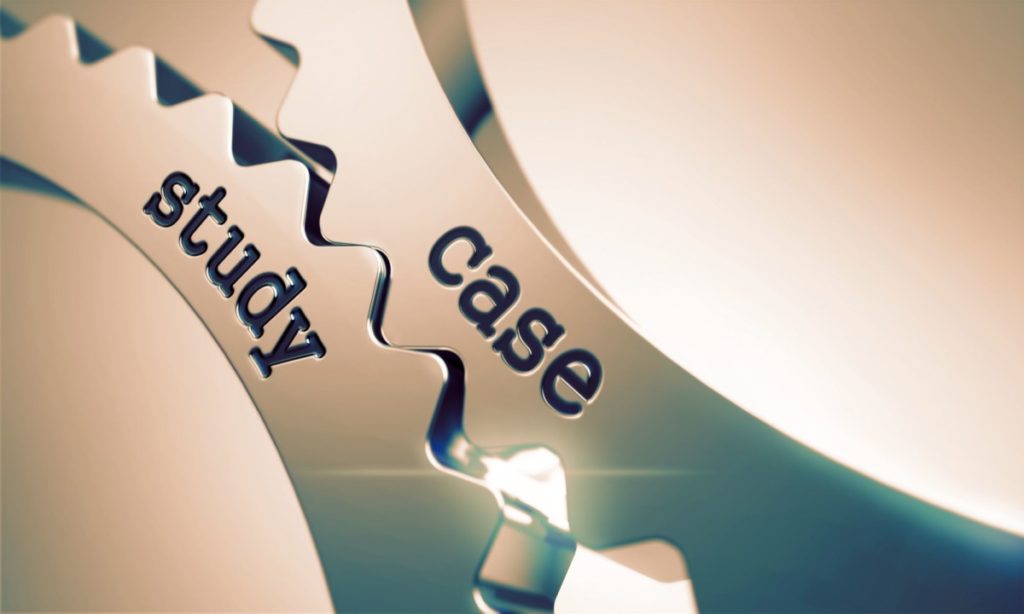 Hollate Manufacturing Case Study
Hollate Manufacturing Case Study
Jack Brennahan had his dream job. He had always wanted to head a manufacturing company and
five years earlier he received that opportunity at Hollate when he was promoted from the CFO position.
He enjoyed the work, the exciting environment he had helped create, and the people around him. As
CEO, however, Brennahan understood that the buck stopped with him. He took his responsibilities
seriously both in running a successful business and ensuring that the business met all regulatory
requirements and ethical expectations of being a good corporate citizen. He never wanted to be
ashamed of anything he read in the newspaper about Hollate Manufacturing. Brennahan, however, had just received
a call from Cara Porcini, Hollate's external auditor, followed immediately by a call from Mike Soltany,
Hollate's audit committee chair. They had news that stopped him cold.
Hollate
Hollate began manufacturing products for the home construction industry in the 1950s. For most of its
history it comprised one division that made windows and doors for the Southeastern region of the United
States. These products were sold under several privatelabel and store brand names. Seven years earlier, two
years before Brennahan became CEO, Hollate acquired a Midwestern door and window manufacturer that also
had a division that made roofing products. The acquisition enabled Hollate to gain access to new geographic and
product markets, and also gain economies of scale in management and in raw material purchasing. Following
this acquisition, Hollate held an initial public offering (IPO) and became a public company. Hollate used
proceeds from the IPO to acquire a manufacturer of home siding products, a manufacturer of prefabricated
sheds and garages, and two other smaller home construction product businesses.
In recent years a downturn in the housing sector impacted the entire home construction industry, including the manufactured products segment. Hollate had taken a hit in both its revenue growth and profit margins, but overall it had fared better than its peers. In hindsight, Hollate might have overpaid for that first acquisition which had occurred before the downturn. Its subsequent acquisitions, however, were made on favorable terms as they came after the early days of the downturn had driven down the valuations of many manufacturers…(c)
Hollate Manufacturing Case Study Guidelines
In this Case Study you will create a fraud risk assessment and fraud audit plan for Hollate Manufacturing.
There are four steps to developing a fraud audit program:
1) Assess
2) Identify
3) Respond
4) Conclude
For this Hollate Manufacturing Case Study assignment, you will simulate these four steps and develop a fraud audit plan for Hollate Manufacturing.
Develop a fraud risk assessment, utilizing the template based on Vona's models from the textbook. (Assess) (The template can be found in the Files/Fraud Risk Assessment folder).
Develop a fraud audit plan, considering the following 10 steps:
Identify
a. Identify the inherent fraud scheme
b. Identify the various fraud scheme designations
c. Identify the concealment strategies and the associated red flags
d. Identify the fraud opportunities
Respond
e. Develop the fraud scenario
f. Develop a data profile of the fraud scheme
g. Use data-mining techniques to search for transactions consistent with the data profile
(For steps f and g, since this is a simulation based on a case study, we do not have access to data to work with. Instead, taking what you can determine from the case study, describe the approach you would take and the data and transactions on which you would focus to conduct data-mining in this case. The data profile, as Vona states is "drawing a picture of a fraud scenario using data rather than paint." Chapter 7 in the text should help you in these two steps.
h. Design the audit procedure
Conclude
i. Consider the sufficiency, reliability, and authenticity of the collected evidence
j. Formulate a fraud conclusion
Fraud Risk Assessment Template
| | | | | | |
| --- | --- | --- | --- | --- | --- |
| Fraud: Type/Scheme | Control Opportunity | Occurs/Fraud Scenario | Concealment | Red Flags | Conversion |
| | | | | | |
| | | | | | |
NOTE! AEssay Team of professional writers have already completed this assignment. We are ready to help You with it. Please use the coupon code AE-FB-2018-15 to get a discount if You order till the end of 2018 or contact our support to get a new one.