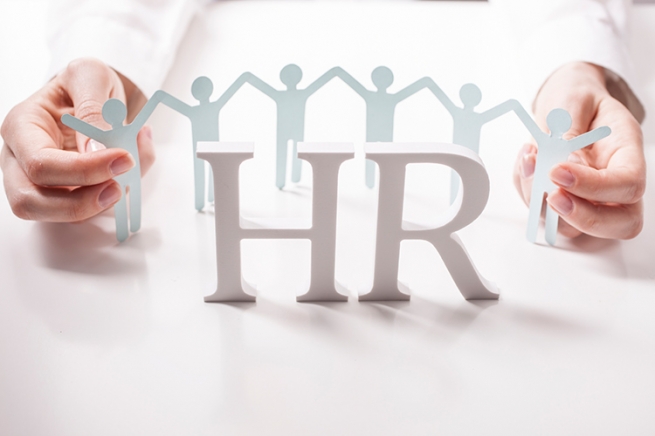 Human Resource Information Systems
Requirements
Human Resource Information Systems
facilitate the discussion on an assigned chapter out of the HRIS text to the class using the Case Study at the end of the chapter as a guide.
write a 3 page essay discussing one of the 4 specific "Change" models presented in Chapter 6 of the HRIS text.
write a 5 page essay discussing the four structural approaches to HR administration: self-service portals, shared-service centers, outsourcing, and off-shoring presented in Chapter 8 of the HRIS text and the pros and cons of each.
Human Resource Information Systems also requires class participation and the completion of the mid-term and final exam.
Employee Training and Development
Students will create a needs assessment instrument to discover the training need prior to the development of the training topic.
Students will complete 3 objectives related to their training topic. These will be in the lesson.
Training manual of at least fifteen pages will be completed as a part of the Training & Development Class. The manual should be developed around an assessed training need within the human resource environment. Active Training strategies must be incorporated in this manual.
Students will present a one hour (minimum) workshop on the topic of their training manual. Training workshops will demonstrate the learning and application of Active Trainig methods.

This is a Team Activity.

Employee Training and Development also requires class participation and the completion of the mid-term and final exam.
The HRIS Environment and Other Aspects of HR Administration
HRIS can assist managers charged with improving the efficiency of HR administration by reducing costs, enhancing the reliability of reporting, improving service to internal customers, and facilitating strategic goal achievement. Information technology facilitates administration in multiple ways. First, an HRIS can help improve data accuracy by (1) reducing the need for multiple inputs, (2) eliminating redundancies in data, and (3) reducing the opportunity for human input errors and associated corrections. In addition, an HRIS, through relational databases, speeds the process of building reports with simple query capabilities.
Moreover, an HRIS, if properly designed for flexibility, can support differences in reporting mandated by global governmental jurisdictions. Finally, a properly designed HRIS permits secure global distribution of data while providing the desired privacy for employee data, facilitating consideration of alternative methods of consolidating, and improving services to internal customers (Ceriello, 1991; Gueutal & Stone, 2005, Kavanagh et. al., 1990; Osle & Cooper, 2003; Walker, 1982,1993,2001).
Structural Approaches to HR administration
The self-service portal is an electronic access point to an organization's HRM information, such as company policies, benefits schedules, an individual's payroll data, or other records; access may be via the organization's computers and intranet or remotely from  other locations via the Internet.
A shared-service center (SSC) is a technology-enabled HRM group focused on value creation by providing excellent service to internal customers while reducing costs through increased efficiency and continuous improvement.
Human resources outsourcing (HRO) is the practice of contracting with vendors to perform HR services and activities.
Offshoring is an extension of outsourcing that involves contracting with vendors outside a nation's boundaries to effect additional cost savings or gain other benefits over domestic outsourcing alone.
Source: Michael J. Kavanagh, Mohan Thite, Richard D. Johnson. Human Resource Information Systems: Basics, Applications, and Future Directions. 
NOTICE! AEssay Team Experts have already completed this assignment and are ready to help You with it. Please use coupon code AE-FB-2018-15 to get a discount if You order till the end of 2018 or contact our support to get a new one.